Farm Tourism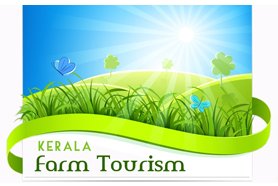 Imagine a beautiful farm which is peaceful and serene, which makes your mind clear and get rid from the busy schedules of your life. Fresh air, fresh vegetables, sizzling atmosphere....You will be longing to be here as soon as possible. This is what a 'Farm Tourism' will offer you. Simply talking, 'Farm Tourism' is something, which promotes tourism through agricultural activity.
Tourism always accused to have a bad effect on our environment, natural resources etc.Introducing 'Farm Tourism' is a new way to tackle this. Along with promoting tourism, 'Farm Tourism' also helps to maintain the balance of the nature by giving importance to the natural resources. One of the growing sectors in Tourism, Farm Tourism can be considered to be one among the five types of rural tourism. The other types are eco­tourism, adventure, cultural and activity tourism. Farm tourism is also known as agro­tourism or agri­tourism. Any agriculture based activity, which attracts tourists can be termed as farm tourism.
Usually farm tourism involves:
Accommodation
Farm visit
Farm shops
Guided walks in farms
Farm activities
Those who are visiting the farm will be getting an opportunity to spend their valuable moments here. What makes a farm stay different is nothing but the serene ambience here. A healthy walk through the farm itself is a way to rejuvenate yourself. Everything will be natural here. You will not have to set alarm clocks to wake up in the morning, the nature itself will help you to get out of your sleep. A farm stay is also a treat for your taste buds. Along with mouth watering recipes, you will also be able to follow a healthy diet at these farm houses.
These farm houses is also a best spot for shopping natural products. Some among them also provides organic seeds to explore the farmer in you. Getting closer to nature is a way to be away from majority of the lifestyle diseases. Experience this directly with the help of farm tourism.