Designed to integrate with nature – the Kallat Heritage Resort nestled in the scenic hillocks of Wayanad is certain to take your breath away! Looking for a peaceful haven in a heritage ambience? Come ...relax and unwind at Kallat Heritage Resort nestled in the lap of nature! The lake with the mountains as a backdrop makes the perfect setting for a tranquil getaway.
At Kallat Heritage is exclusively for an environmentally conscious travelers who want to experience a harmonious existence with nature. Surrounded by rolling hills and densely forested valleys, this is a naturalist's paradise waiting to be discovered.
Overlooking a serene lake, the resort is at a height of 1300 meters above sea level and is set amidst a unning landscape. The Kallat Heritage Resort stands tall with its quaint natural cottages along the waterfront offering magnificent views to the guests.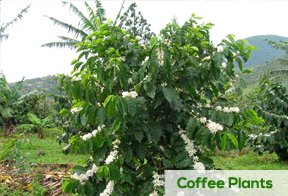 The kallat Heritage waterfront resort is a unique project that combines eco­tourism with sustainable agriculture and environmental education. Our internationally renowned eco­cottages are situated on an Organic farm in the tropical rainforests of the Western Ghats of North­East of Kerala.
Farm
You can find here the rich biodiversity prevalent under the canopy of rainforest trees. By leaving uncultivated sectors of natural "weeds" and fauna in each valley, Kallat Heritage have been encouraging several predatory populations to flourish in these valleys. You can find here:
Coffee: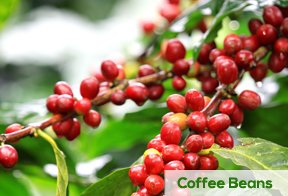 (Coffee) is usually grown in the shade of the rainforest trees and the ripe red berries are handpicked, sundried, hulled, "monsooned" to get it its unique flavour, graded, roasted and ground, all at the farm. The coffee here is a special blend between the Arabica and Robusta varieties and gives a strong brew best tasted as a Mocca or Espresso.
Piper nigrum: (Black Pepper) ­ Hand picked from vines which grow on the native jungle trees, black pepper is rich with volatile oils that make it known as the "king of spices". It aids in digestion, antiflatulence, relieves sore throats, has anti­oxidant properties, enhances general metabolism and forms an intrinsic part of all indian and much of continental cuisine.
Vanilla planifolia: (Vanilla) ­ Introduced from Central and South America, vanilla flowers are hand pollinated and the beans are cured manually to yield the amazingly fragrant pods. These are valued as aromatic stimulants and can be used to flavour sweets, ice creams, beverages, or in cosmetics. Vanilla was used traditionally as a remedy for hysteria, low fevers, impotency, and enhancing sensory nervous system. Vanillin can be eluted or used as beans.