Tranquil is a 400 acre private coffee and spices plantation, nestled within the remote and lush rainforest of Wayanad, in northern Kerala. If you are looking for a calm and quiet vacation within an environment of exquisite ecological beauty and unending relaxation, Tranquil resort with just seven rooms and two tree houses a comfortable drive away from the cities of Bangalore and Calicut, is a homestay experience like none other.
Coffee and Spices Plantation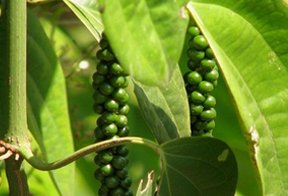 The plantation originated in the late 1800's in the colonial era. The British plantation pioneers and owners sold out to Dutch and then to Indian entrepreneurs after independence. In 1994 the plantation was bought by M/s Aswati Plantations Ltd. It remains very much a working plantation, coffee being the main crop, inter­planted with pepper and areca nut. A major project of inter-planting with nutmeg and exotic fruit trees like mangosteen and lychee is underway to en­cash on the rich fertile environment.

The main cropping season for Coffee and Areca nut is between mid January to mid March, during which time, the plantation buzzes with activity. Conducted plantation visits can be enjoyed between January and March.